Mailchimp Certified Experts Athens Greece
‌
MailChimp is one of the best tools available for designing and sending eye-catching emails, managing your subscriber lists, and tracking campaign performance. As a certified MailChimp Expert, Think Plus offers custom solutions to address your business requirements.‌
‌
Getting Started
Get your account up and running quickly so you can build your list.
Email Strategy
Ensure your campaigns effectively reach your targeted audience.
Template Design
Create mobile-friendly, branded, reusable email templates.
Integrations
Integrate your list with your website and sync data with other apps.
List Verification
Protect your sending reputation and avoid being blocked.
One-on-one Training
Learn how to use MailChimp.
End-to-end Service  
We can handle all the details of your email marketing campaigns.
Do you need help with Omnivore, list migration, custom forms, inbox inspections, list segmentation, reporting, RSS-to-email campaigns, merge tags, video, A/B testing, or automated workflows? We can help!‌
Contact us now
Many small businesses and entrepreneurs find MailChimp's free account sufficient when first getting started. As your subscriber list begins to grow, you might need a paid monthly account. MailChimp's Expert Discount Program gives new paid accounts 3 free months upon project completion with Think Plus. And MailChimp offers discounts to nonprofits. We can let you know which plan meets your needs after discussing your business goals.
Account & List Set Up
Set up a MailChimp account & upload your Excel database to create a mailing list for use with your email template.
Sign Up - Subscribe Form
Ask your clients to subscribe to your newsletter by having a sign up form. You can place it on your website, send it by email or post it on social media. You'll create a mailing list of interested customers very quickly.
Campaign Creation
Using your logo and branding we create a MailChimp newsletter template that you can use again. Package includes sending your first email campaign if required, final content must be provided with 10 days of template completion.
Need an email template? We can help.‌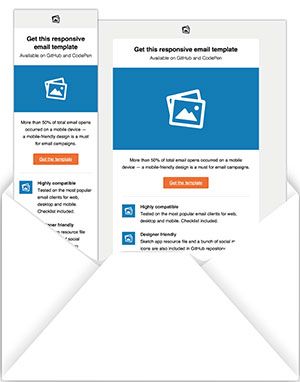 Contact us now